In headlines across lands so expansive that the sun never sets upon them, the United Kingdom chose to leave the European Union in a national referendum on June 23, 2016.
For those of you who, like numerous British citizens, are wondering what exactly this means or why everybody of every nationality seems to have such a strong opinion on this, here is a brief outline of the events leading up to this result and its implications: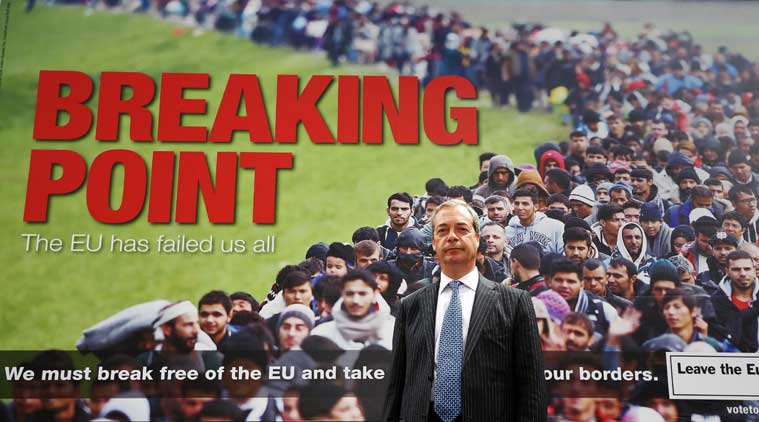 Although exit polls, political experts, and a tendency to believe in the status quo all suggested that the U.K. would choose to remain in the E.U. and Farage began countdown night with what was essentially a concession speech, the U.K. ultimately chose to leave the E.U. in what is now a historical moment. Here's why this is not as surprising as we might think, if we focus solely on the uncomfortable but undeniable racist and xenophobic component of the Leave campaign and victory.
UKIP, PEGIDA, and far-right nationalist, often xenophobic movements have been gaining ground in Europe this past decade. It's no surprise that, at a time when Donald Trump is a major party nominee despite calling Mexicans "rapists" and proposing to ban Muslims from the U.S., that a campaign partially based on xenophobia and nationalism could manage to steal a majority in a Western nation.
Perhaps many of us predicted it would be France, with its laïcité policies that are controversial for providing loopholes for religious intolerance under the guise of secularism. Germany, with the backlash against Angela Merkel's liberal policies, increasing PEGIDA support, and violence attributed to large droves of refugees was also widely considered to fall first. Yet in what should be an unsurprising turn, the first domino in what will likely be a whole host of nations either trying to or actually leaving the E.U. is the U.K.
The U.K. is a nation that considers leaving what is essentially a glorified trade union cause for celebrating  "independence" while forgetting it's a former empire that was last forced to relinquish a colony on the other side of the world less than twenty years ago.  Sensitivity and tolerance towards people of color, refugees, and non-Christians is not something one should take for granted.
Featured image source: Christopher Furlong/Getty Images